How Your Family Can Help You Get Healthier in 2021
How Your Family Can Help You Get Healthier in 2021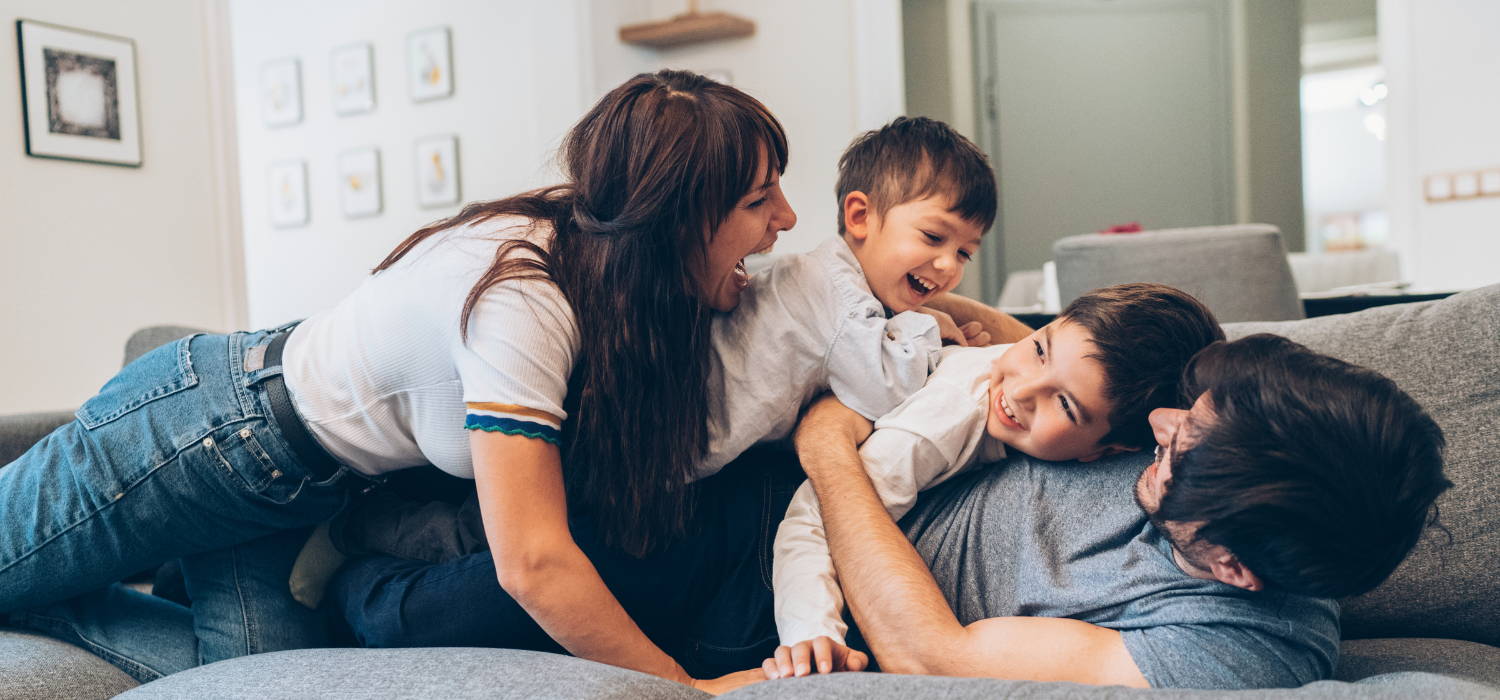 Significant stress is a breeding ground for poor physical health. If you're one of the many people who were suddenly thrust into remote work or education without warning while also trying not to get sick, 2020 may have been one of the most stressful periods of your life. So it's no surprise if you relied on unhealthy habits to get you through the year.
Even if you're starting 2021 with a few extra pounds, there's no need to fall into a spiral of self-loathing. Think of it this way: You survived a crisis, and that alone took a lot of strength, so pat yourself on the back. Try to focus not on how you may have failed last year but on the lessons you learned.
To start 2021 off on the right foot, gather your family together in a comfortable room, turn on some motivational background music, and go around in a circle answering the following prompts individually:
What was the hardest part of 2020 for me?
What did it teach me?
If something similar happens in 2021, what steps can I take to respond to it better?
What is one thing, big or small, that I'm proud of accomplishing in 2020?
How can I do even better in 2021?
"Even if you're starting 2021 with a few extra pounds, there's no need to fall into a spiral of self-loathing."
Then, after everyone has answered these questions, move onto a second set:
What is one thing each person in this room did in 2020 that made me feel happy or proud of them?
How can I help my family achieve their goals in 2021?
What is something I wish my family would do to help me in 2021?
This open, transparent communication is key to a happier, healthier family dynamic. By owning up to your mistakes, you're showing your family that you're not going to use the pandemic as an excuse for not being your best self, which is especially important if you have younger children who look at their parents as superheroes who never mess up.
By focusing on the positives and brainstorming specific steps you can take to improve yourself, you're setting an example and demonstrating that 2021 doesn't have to be a bad year, even if it's a challenging one. And by allowing your partner and children to voice their opinions, you're letting them know that you value their input.
Continue hosting similar family discussions throughout the year to hold everyone accountable for their goals and troubleshoot together when things inevitably don't go quite as planned. In doing so, all of you are signaling to your brain that you are people of action who aren't going to let anything 2021 brings hold them back.
---